How Do I Drive in Fog?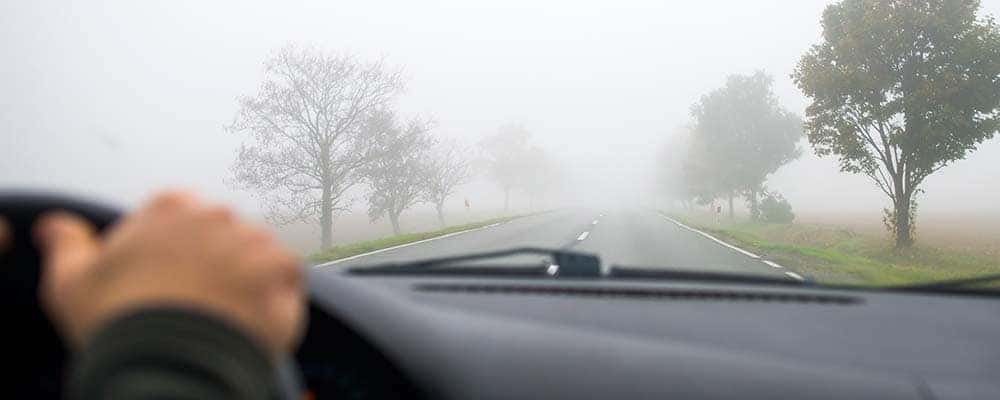 Whether you're driving from Puyallup to Federal Way or anywhere throughout greater Tacoma, fog is one of the biggest environmental factors impacting safety on the road, especially in Washington state. Thankfully, there are things you can do to help make driving in the fog safer, brought to you buy your Tacoma dealer:
Check the weather. – Before you head out, make sure you check the weather. If you've got an errand that can wait, hold off on putting yourself into a potentially dangerous situation. You don't want to get stuck on the Tacoma Spur.
Drive with caution. – Fog means decreased visibility for you – and everyone else on Federal Way roads. Slow down and make sure to stay centered in your lane. Be alert, and be prepared to brake at all times.
Use the right beams. – Visibility in fog is significantly hindered if you turn your high beams on. Instead, turn on your low beams and fog lights, if your car is equipped with them.
Take advantage of driver assistance features. – Many new vehicles – like the Jeep Grand Cherokee – come equipped with driver assistance features. If your vehicle has these helpful active safety features, such as Blind Spot Monitoring or Adaptive Cruise Control, it's not a bad idea to make use of them.
Get More Driving Tips and Tricks from Tacoma Dodge Chrysler Jeep Ram
Count on the team at Tacoma Dodge to help you navigate from Puyallup to a good golf course, or to a good seafood restaurant around town. You can also count on us for Mopar® parts and all your new and used vehicle needs. And if you have any questions or concerns, contact us today.
Latest News from Tacoma Dodge Chrysler Jeep Ram
It is finally here, the 2020 Jeep Gladiator can be built and priced to your specifications. You may contact us at any time to help you navigate your all-new Jeep Gladiator build process. Keep in mind, Tacoma Dodge Chrysler Jeep Ram is the #1 volume CJDR dealer in the state of Washington. We are taking…

If you are looking for a fun-filled event that is perfect for the whole family near Federal Way, why not explore what the Puyallup Spring Fair has to offer? The Puyallup Spring Fair has something for everyone, from carnival rides to live music and amazing animal acts. LeMay Car Museum Info Contact Us Puyallup Fair Dates…

Looking for a great bite to eat in Puyallup? You'll want to check out Tacoma Dodge Chrysler Jeep Ram's best restaurant picks! Take the drive from Federal Way or Tacoma to check out our favorite Puyallup restaurants! Top Tacoma Golf Courses Have Any Questions? Crockett's Public House A multiple award-winning restaurant featured on Diners, Drive-Ins and Dives with Guy…