Jeep Key Fob Battery: FAQs & Tips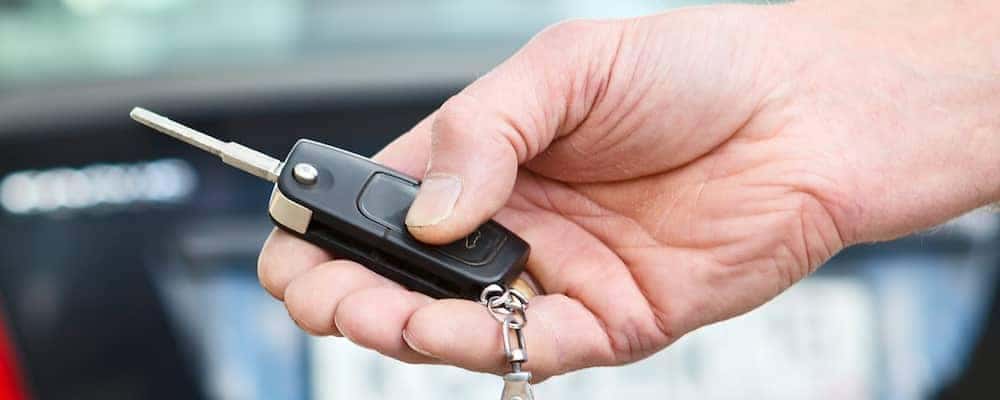 Keyless entry is available on a variety of Dodge, Chrysler, Jeep, and Ram models near Puyallup right now. But what happens if your key fob battery dies on you? Learn how to change the battery in your Jeep key fob with Tacoma DCJR.
What Tools Do I Need to Replace the Battery on My Jeep Key Fob?
In order to replace the key fob in your Jeep, all you'll need to get started is a couple of basic items:
New CR032 replacement battery
Small flathead screwdriver with thin head
What are the Steps to Replacing a Battery on My Jeep Key Fob?
Replacing the battery on your Jeep key fob is fairly straightforward. All you have to do is:
Press the switch to release the ignition key.
Take the ignition key out of the key fob.
Put the blade of the screwdriver into the small slot where the key was.
Carefully pull apart the two pieces of plastic using the screwdriver, making sure not to damage them.
Once the fob is open, carefully remove the old battery from the green circuit board.
Put the new battery into the slot with the negative side facing up.
Snap the two side of the key fob back together.
Put the ignition key back into the slot.
Can I Get My Jeep Key Fob Replaced at the Dealership?
If you would prefer to have someone in our Federal Way-area parts or service department to replace the Jeep key fob battery for you, simply bring it in and we'll be happy to take care of it!
Get Professional Jeep Service Near Lakewood at Tacoma DCJR
Enjoy manufacturer-approved Jeep service at the Tacoma DCJR service department. We're here to help out with key fob service as well as virtually all Jeep maintenance and repair – and you can even count on us for driving advice like how to travel in cars with pets or how to lift a Jeep with lifting kits. Order parts today, or simply contact us for questions!
Related Posts from Tacoma DCJR
It is finally here, the 2020 Jeep Gladiator can be built and priced to your specifications. You may contact us at any time to help you navigate your all-new Jeep Gladiator build process. Keep in mind, Tacoma Dodge Chrysler Jeep Ram is the #1 volume CJDR dealer in the state of Washington. We are taking…

If you are looking for a fun-filled event that is perfect for the whole family near Federal Way, why not explore what the Puyallup Spring Fair has to offer? The Puyallup Spring Fair has something for everyone, from carnival rides to live music and amazing animal acts. LeMay Car Museum Info Contact Us Puyallup Fair Dates…

Looking for a great bite to eat in Puyallup? You'll want to check out Tacoma Dodge Chrysler Jeep Ram's best restaurant picks! Take the drive from Federal Way or Tacoma to check out our favorite Puyallup restaurants! Top Tacoma Golf Courses Have Any Questions? Crockett's Public House A multiple award-winning restaurant featured on Diners, Drive-Ins and Dives with Guy…