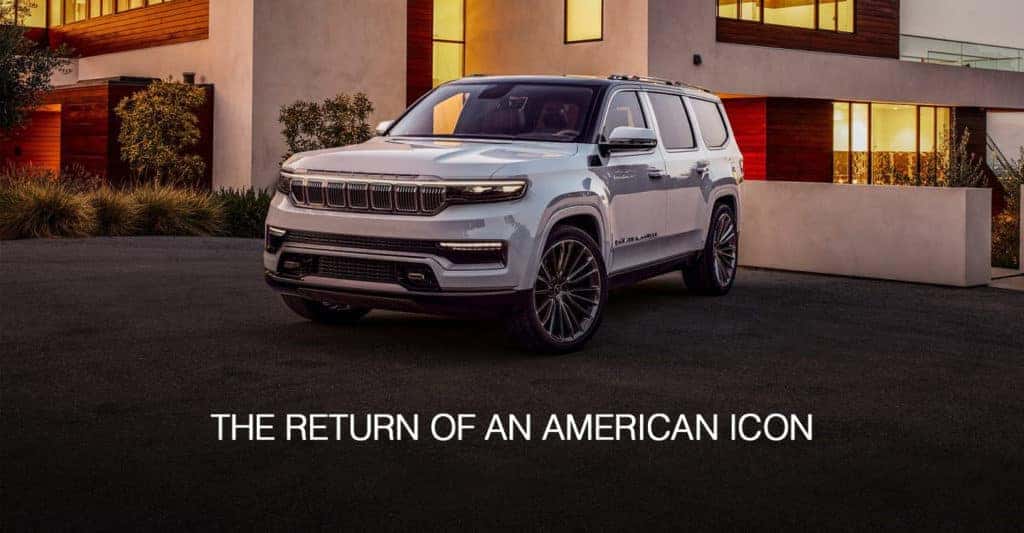 Welcome Back the 2022 Grand Wagoneer
Tacoma Jeep is ready to welcome the return of the 2022 Jeep Grand Wagoneer Concept to our vehicle lineup. Embodying a master class in automotive architecture, the 2021 Grand Wagoneer Concept blends modern design aesthetics with unmistakable rugged JEEP heritage. The debut of the 2022 Grand Wagoneer is creating a new and exciting JEEP era. If you would like to keep apprised of 2022 Grand Wagoneer information, or to be placed on a reservation list to own a piece of history, be sure to sign up for updates or call (253)475-7300.
Be sure to put WAGONEER in the comment box.