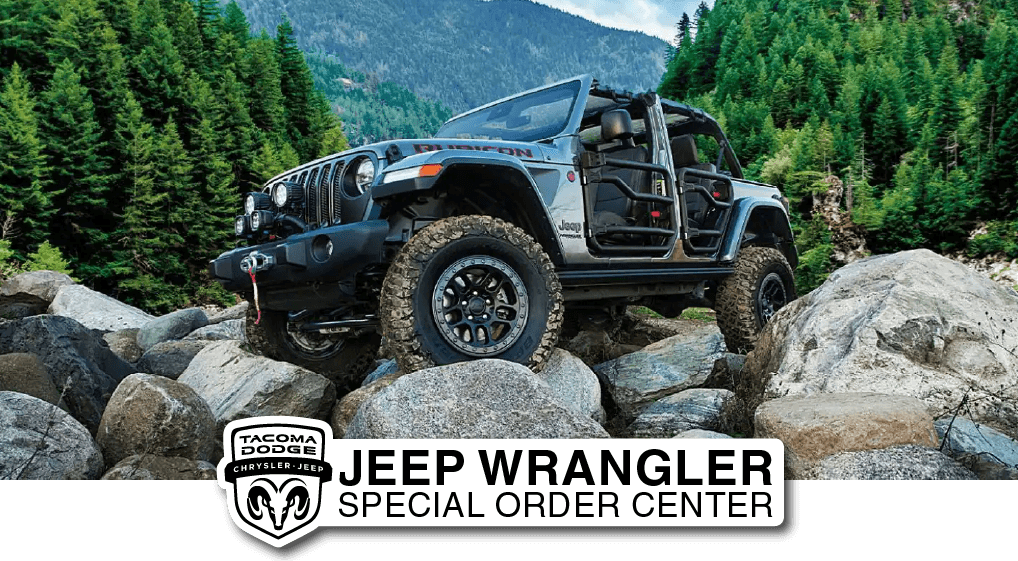 STILL SEARCHING FOR A JEEP WRANGLER?
Order yours the way you want it and have it home as soon as 45 days!
Why Order It?
As you might have heard, there is a microchip shortage! This affects many things from cell phones to dishwashers and you guessed it, cars! Because of this shortage manufacturers have reduced production on normal dealer stock inventory across the country but it does not affect sold custom orders. That being said, when you meet with one of our twenty-one Jeep Experts on site in Tacoma we can order you the Jeep Wrangler of your dreams.
How Long Will This Process Take?
Ordering takes about 30 minutes with one of our Jeep Experts. Once you build your Jeep the build and shipping process can take as little as 45 days, we will keep you updated throughout its entirety.
BOOK YOUR ORDER APPOINTMENT NOW
(253) 475-7300