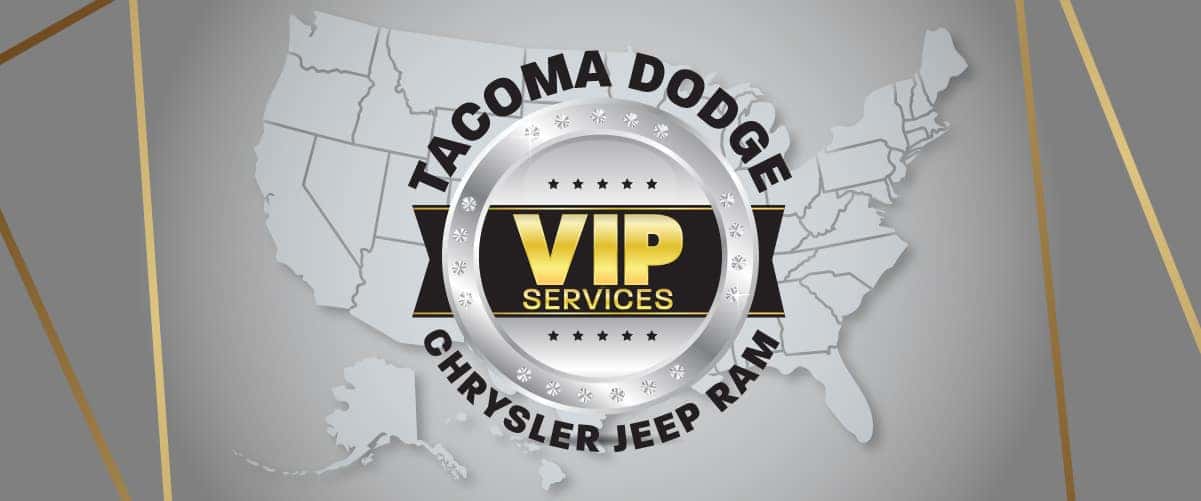 Universal Auto Group – Shipping Nationwide
Welcome to Tacoma Dodge VIP Services! Your vehicle volume leader in the Pacific Northwest for the last 10 years! Our award-winning Customer First staff is ready to help you find the vehicle you have been searching for with ease. We have hundreds of vehicles to choose from ranging from small cars to large scale work trucks.
Finding the right vehicle can be very difficult but now that we've been brought together let's start off by saying that it is our goal to make this process as easy as possible. Check out our FAQs below but feel free to reach out at any time, we are here to help, it's that easy.
FAQ's
Q: Where will Tacoma Dodge VIP Services ship to?
A: Most of the United States excluding Hawaii and Colorado, with limited exceptions.
Q: How are shipping costs determined?
A: Shipping costs vary per State and per vehicle. Ask dealer for details.
Q: Can I return my New or Pre-Owned Vehicle purchase once delivered?
A: All sales are final with limited exceptions. Dealer will provide pictures, video/livestream and mechanical reports / CarFax on every vehicle.
Q: Does Tacoma Dodge VIP Services sell branded/salvaged titled vehicles?
A: No. Never.
Q: What if I cannot find what I am looking for?
A: Ask us! We have a robust team of Nationwide vehicle prospectors working hard to acquire the best pre-owned inventory available.
Q: How may I pay for my vehicle?
A: You may secure your own financing, pay for the vehicle outright or we can secure financing for you through our network of over 100 lenders throughout the United States.
Q: What is the best way to get in touch?
A: You may start a chat at the bottom of this page, text us or call us directly at 253-235-0886